• ABOUT KMT SPRINGS •
Established in 1998, Kiran Machine Tools Pvt. Ltd. is India's leading spring manufacturer of high-performance compression, tension, torsion, and wire-form springs in the wire diameter range of 0.15mm~35.0 mm. Our World-class CNC setup supplies nearly 50 Million springs every year to global leaders such as BOSCH, GE, HITACHI, EMERSON, KAWASAKI, TATA, KNORR-BREMSE, L&T, FORBES MARSHALL, NPCIL worldwide.

Kiran Machine Tools Pvt. Ltd. is admired for exemplary systems, manufacturing setup, service excellence, and is considered the ideal choice for high-performance spring required in critical products such as Brakes, Engine, Clutch, Switchgear, Nuclear Reactors, & Actuators. We have successfully regularized more than 200 crucial import substitutes & are renowned in India as a company that makes it possible & delivers. The company is progressive and equipped to face the challenges of the future most efficiently. Excellence, innovation, quality, integrity and customer satisfaction are the core values of KMT. On their strong pillars, the company is taking long strides.
• WHY CHOOSE US ? •
Advanced manufacturing technology and operational excellence
• Entire 0.15mm to 35mm range is coiled on World-class CNC coilers such as Wafios, Bennett, HTC, imported from Germany, France, Taiwan, UK, and Hong Kong.

• Fully automatic CNC setup for all processes i.e., coiling, stress-relieving, grinding, shot Peening, ID/ OD chamfering, Vibro-deburring, presetting, testing.

• State-of-the-art testing laboratory with the latest equipment such as Universal Tensile Testing Machine(UTM), torsion testing, metallurgical microscope, load testing,(10 T, 1T,200Kg, 50 Kg, 10Kg, 2Kg load cell), torque testing, 4- axis CNC profile projector, fatigue tester, endurance testing, magnaflux crack detector, salt spray test rig, hardness tester.

• Operational excellence ensured by maintaining best in the class material, Trained and skilled Manpower, TPM, Lean Methodologies, Stricter adherence to Quality Management Systems.

A quality driven company, proven track record and excellent customer service
• Zero defect supplier for BOSCH, Hitachi and Knorr-Bremse for over 24 million springs supplied for the last year.

• Impeccable and proven track record of over 20 years for reliable supplies related to extremely critical applications such as Automobile brakes, engine, clutch, boiler safety, nuclear, circuit breaker, etc. without a single incidence of line stoppage or field failure.

• Recipient of Best Quality Performance Award from Knorr-Bremse, Bosch & Foundation Brakes (Hitachi), Certificate of Appreciation Award from GE.

• IATF 16949, ISO 9001, Maruti Suzuki Green Tier-2(72%), IBR, Bosch Production Systems Lean, VDA 6.3, GE, ZED Gold certified.
Technical expertise and solution provider
• A technocrat driven organization. Founder Dr. Ramesh Chaudhari (Doctorate in Mech.) is having vast experience in machine building, jigs and fixtures. Mr. Chetan Chaudhari, MD (MS USA IIT Chicago with Hons) has worked in the USA for four years as a Design Engineer/ Manager before joining KMT in 2007.

• A renowned company in India focused on quality and delivery. Over 200 critical import substitutes successfully developed and are regularly supplied.

• In-depth understanding and expertise related to spring engineering such as optimizing cyclic life, buckling, creep, latest spring material and its metallurgy, engineering design principles, assembly functioning and dynamics, special manufacturing aspects, operational excellence etc.

• Shorter lead time for sample development with the help of proactive engineering analysis, feasibility evaluations, ready inventory of a wide range of material and sizes, service-oriented quick response team, in-house tool room & design software facility.
The one-stop-shop for all kinds of springs
• We supply springs in wide sizes of wire diameter range from 0.15mm to 35.0 mm with a wide variety of material including music wire, oil tempered, stainless steel, Monel-Inconel, 9254,51crv4 (hot coiling) and many more.

• Wide varieties of springs such as light-duty compression, heavy compression, double-end, tension springs, torsion, wire form springs, stampings, wavering, and Spring Assemblies.

• Expertise in a wide range of end applications, including Automotive, Electrical, Nuclear, Valves & Actuation, Oil and Gas Industries, etc.

• Many Customized solutions delivered, including special assemblies with in-house machine-building and design expertise.
• WHAT OUR CLIENTS SAY •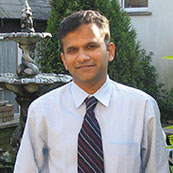 Mr. Anil Khandekar
MD (Brakes Business Unit, Asia)
FBML / Hitachi Automotive
Foundation brakes / Hitachi Automotive has been associated with KMT for past more than 2 decades !! KMT is the very professional & highly motivated supplier we have in our supplier base. KMT has demonstrated its capabilities time & again, such as product development, system upgradation, problem solving. It is one of our highly rated supplier with outstanding score. We wish then all the very success !!!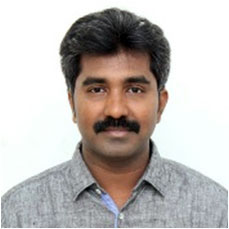 Mr. Prashant Ranade
Head - R&D
Forbes Marshall
While developing new robust and innovative products, we look for partners who share this vision. KMT is having a best in class manufacturing facility, strong and robust processes, reliable products, services, resourceful and co-operative team.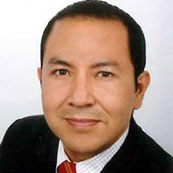 Mr. Ganesh Venktesan
Senior Manager-Sourcing
GE India
I worked with KMT Limited for Springs Localization Project, KMT is able to understand the customer requirement and they shape themselves according to the customer needs. They have a good know how on springs design and manufacturing and I recommend KMT for good quality springs with on time delivery!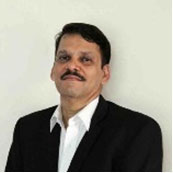 Mr. Roman Palacios Barreiro
Global Supplier Development
KB Germany
KMT has progressively improved its quality performance until getting an optimal level with Knorr Bremse. This was only possible with the commitment and join work between both companies. I encourage KMT to continue improving in order to keep the great quality performance.




• GLOBAL CLIENTELE •
KMT is supplying springs across the world to multiple sectors. We have established a strong global presence in Europe & Latin America. We export springs to Brazil, Germany, the USA, Switzerland, Kuwait, Japan, Thailand, etc. With our ambitious and inventive approach, we are emerging as world-class springs supplier.
• FROM THE DESK OF MANAGING DIRECTOR •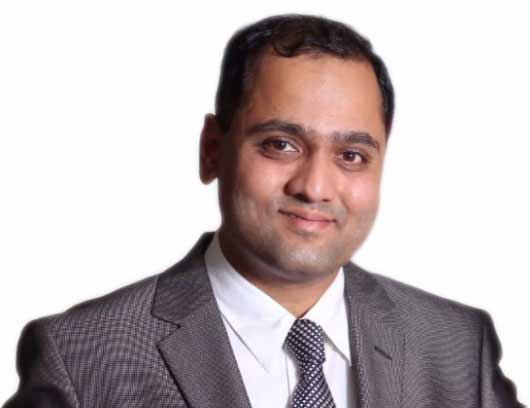 "We do the best to deliver results. Customer delight and reliable product is the result of best in class machinery & equipment, best in the class team, best in the class material, best in the class systems, and best in the class technology."
- Mr. CHETAN CHAUDHARI, (Managing Director) B.E. (Mech.) M.S. (USA).

He has been honored with the "Outstanding Academic Achievement Award" from the University of Chicago. He took over the responsibility in 2007 for the overall operations after working in the U.S. for four years in the area of Mechanical Design and is instrumental in making strategic decisions for the company. KMT grew manifold under his dynamic leadership, established identity as a high-performance spring supplier globally, and received numerous awards and recognitions.